[covertplayerflowplayer trcovertwebm="" trcovertmp4="https://thebestenergydrink.org/videos/honeystingerenergygelreview.mp4″ trcovertogg="" trvideowidth="640″ trvideoheight="360″ trcontroltype="minimalist" trhidecontrolbar="" trplaybutton="" trasidetime="" trcolorlight="" trnotime="" trnovolume="" trnomute="" trfixedcontrols="" trnotoggle="" trcontrolbarcolor="000000″ trtimelinecolor="000000″ trprogresscolor="DB0000″ trbuffercolor="F9F9F9″ trsplashimageurl="" trautoplay="" trloop="" tralignvideo="center" trplaylisturl1="" trthumburl1="" trplaylisturl2="" trthumburl2="" trplaylisturl3="" trthumburl3="" trplaylisturl4="" trthumburl4="" trplaylisturl5="" trthumburl5="" trplaylisthtml1="" trplaylisthtml2="" trplaylisthtml3="" trplaylisthtml4="" trplaylisthtml5="" trpreload="" trskinsize="640360″ trtransparent="" trplayliststyles="noplaylist" trnocontrolbarcolor="" trembedding="" trfullscreen="" trthumbwidth="155″ trthumbheight="100″ trpaddingleftclassic="11″ trpaddingbottomclassic="32″ trsmallthumbnailwidth="70″ trsmallthumbnailheight="70″ trhtmloverlaystart="" troverlaystarthtml="" trstartbgcolor="" trstarthtmlwidth="" trstarthtmlheight="" trstartpaddingleft="" trstartpaddingtop="" trhtmloverlayend="" troverlayendhtml="" trendbgcolor="" trendhtmlwidth="" trendhtmlheight="" trendpaddingleft="" trendpaddingtop="" trposterbgcolor=""]
[simpleazon-link asin="B0010TGK18″ locale="us"]Honey Stinger Gold Energy Gel[/simpleazon-link] comes in at #10 on thebestenergydrink.org Top 10 list.
Honey Stinger is not for everyone. In fact it is more geared to the professional athlete. Swimmers, cyclists, gymnasts, tennis players.
Anyone who has developed their body into a finely tuned machine and or competes at the professional level.
Honey Stinger is sweet and if you love honey you will love Honey Stinger. But . . . it's the glucose that gives it its punch.
Energy 101: Glucose is the source of all energy in your body. It's the fuel that makes you go. The glucose found in honey is in the form of a monosaccaride. The glucose in sugar is in the form of a disaccharide bound to fructose. In order for your body to use this form of glucose it must separate it from the fructose before it can burn it as fuel.
[simpleazon-link asin="B0010TGK18″ locale="us"]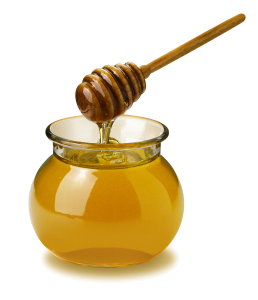 [/simpleazon-link]The reality is "Honey" is the perfect energy food . . .
I mentioned Honey Stinger is more suited to the professional athlete. For the typical 9 to 5er who works out 3 or 4 times a week Honey Stinger is overkill.
Honey Stinger is for the athlete who wants to put instant energy into their cells.
Because glucose is pure energy, eating it in this form is more like assimilation rather than digestion.
The only food I know of that has a higher percentage of glucose is pure corn syrup (not to be confused with high fructose corn syrup). Trust me Honey Stinger tastes much better.
Honey Stinger used to be found in bike shops but with all the controversy surrounding Lance Armstrong I'm not sure if that is still true.
I have found it in health food stores but to me its real home should be in specialty athletic shops. I have seen it at a local yoga studio and just shook my head . . . REALLY???
I can't emphasize enough that Honey Stinger is for the pure enthusiast. The Olympic athlete who is trying to squeeze out an extra 100th of a second without violating any doping regulations.
It comes in small, convenient squeeze tubes. If you watch professional tennis you'll see many players run to their bags and pull out a mystery tube and squeeze it into their mouths. That's Honey Stinger . . . that's who should use it!!!
To learn more about Honey Stinger  [simpleazon-link asin="B0010TGK18″ locale="us"]click here[/simpleazon-link].